15th January
The photographers and videomakers can access the photo sets of the Italian Championship 2018.
The regulations are contained in the photo contest "Color on the skin 2018" (Colore sulla Pelle 2018) valid for all the circuit Bodypainting's Friends. Click here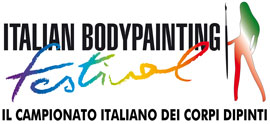 13th January
Welcome to the website of this new edition, the 13th. If you want to see again the pics and the news from last years, go at the gallery.

14th January
Pubblished the regulation of Italian Championship of Boypainting 2018. Click here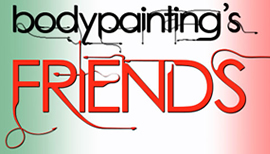 Qui le notizie del circuito collegato
al Campionato Italiano
15th february
The 5th Edition of Kermesse di Bodypainting is finally ready! For the second year, it will be part of ... read more
12th february
The Sanremo Palafiori hosted the first Sanremo Bodypainting Contest on February 10th 2018. ... read more
7th february
The third contest of this 2018 edition inherent to the circuit: the Brixia Benessere Bodypainting, on April 21st and 22nd at ... read more
5th february
A remarkable success with the public for the Harry Potter Bodypainting Contest, set last sunday 4th February... read more
16th dicember
Another important big news for 2018: the First edition of the "Sanremo Bodypainting Contest", taking place... read more
15th dicember
The Harry Porter Bodypainting Contest is the first contest in 2018 dedicated to the art of Bodypainting, ... read more