7th may

IMPORTANT COMMUNICATION for the Italian Bodypainting Championship 2020
Given the protracted health emergency, the organization of the Italian Championship announces the suspension of the 2020 edition to a date to be allocated during the year, following the latest government decree in which it is reported (among other things) that... click here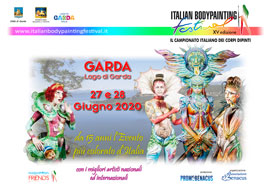 12th february
SAVE THE DATES: 27th and 28th June 2020 for the XV edition of the Italian Bodypainting Championship ... always on Lake Garda.
For the fourth consecutive year in the City of Garda, the Italian capital of art to paint the bodies

15th January
Pubblished the regulation of Italian Championship of Boypainting 2020. Click here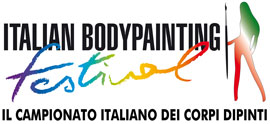 11th February
Welcome to the website of this 15th edition. If you want to see again the pics and the news from last years, go at the gallery.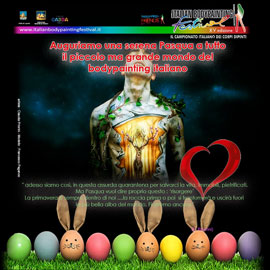 12th april
IMPORTANT COMMUNICATION for the Italian Championship scheduled on 27/28 June 2020
The organization of Festival ... click here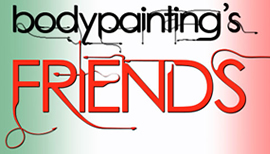 Here the news of the connected circuit at the Italian Championship

The circuit competitions confirmed to date are:
Sunday June 21th 2020:
IL CORPO COME TELA, Niscemi, Caltanissetta
Saturday 1st august 2020:
CIVITAS INFERNALIS, Sarteano, Siena
Saturday 12th september 2020:
BODYPAINTING IN VETRINA, Lido di Camaiore, Lucca
Sunday 13th september 2020:
BODYPAINTING CELTIC, Busto A., Milano